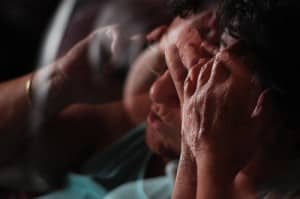 Did you know that stress could cause negative effects to your body, brain and behavior? Headaches, sleeplessness, upset stomach, irritability, and alcohol abuse are some common signs of being stressed out. We all deal with the stresses of every day life, but adding an unforeseen car accident into the mix can send us over the edge. Below are some ways to help you manage the stress of a car accident so you can get back to focusing on all your other responsibilities.
1. Explore Strategies to Minimize Stress
Engaging in physical activity or anything else that takes your mind off the stresses of life after a car accident can have several health benefits, mentally, physically and emotionally. If you are feeling overwhelmed, take a walk outside, practice some relaxation techniques like meditating, or do some yoga stretching to reduce the tension in your muscles.
2. Combat Negative Thinking
It may be common to think, "Why did this have to happen to me?" after a car accident, and it may be easy to allow yourself to slink down a negative thought path. Negative thoughts only function to add to your stress, so do what you can to think positively. Read books that help you focus on the good things in life, talk to a friend who can cheer you up, or spend an afternoon doing something fun with your children. Kids have the wonderful ability to live in the moment and can help you get into a positive mood when you're feeling down.
3. Minimize Legal and Financial Stress
After a car accident, undoubtedly you will have to manage the stresses of insurance companies, legal issues and financial concerns. Allowing an experienced attorney to manage all this for you can alleviate stress in a major way. One Tampa injury lawyer states "this is the time when you will need a team of professionals to jump in your corner and ready them to come out in your defense."
When it all seems too much to handle, or you don't know how to handle all the legal and financial issues that accompany an accident, turning to an experienced professional can lift your burdens so you have time to focus on healing yourself.
4. Do Something Fun to Refocus

Sometimes it helps to just escape for a while so you can regroup and change your focus. Spend an evening with friends who make you laugh, eat dinner at your favorite restaurant, or participate in your favorite hobby for a couple hours. Once you get your mind involved in something else, your worries over the accident will diminish.
Managing stress after a car accident takes time and effort, but knowing you do not have to handle it all alone can make all the difference in your experience as you heal and move forward. Retaining a legal representative is another ideal way to allow for focus on recovery and not be saddled with the worries and stress accompanied with filing a claim.

Lisa Coleman shares some ways that a person can focus on recovery following an auto accident, and how to manage the stress. She recently viewed online how a Tampa injury lawyer can help assist with the legalities in such a situatio