The Importance Of General Nutrition
It has been a long standing joke, myth, legend or whatever you would refer to it as, that school dinners do not taste very good. Whether it be lumpy mashed potato or some horrific dessert, most of us have experienced a somewhat unsavoury tasting school dinner. While steps have been taken to improve this characteristic, there has also been a clear focus on the most important aspect of the school dinner, which is obviously general nutrition. There are many reasons general nutrition is so important and must remain a focus for schools, education authorities and the government alike.
The biggest consideration is obviously the health implications. It is widely reported throughout the media that child obesity is a growing problem. With this in mind, it is important that education authorities move away from traditional school dinner offerings of burgers, chips and pizza so that they are setting a positive example and taking the lead in tackling what is essentially a ticking health time bomb.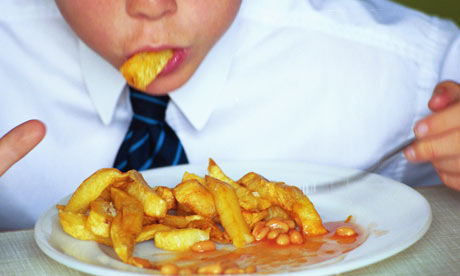 Educational Benefits
The need for school dinners to be healthier does not end at the health benefits, either. It is known that a diet which is high in salt, saturated fats or sugars limit the ability of children to concentrate and learn. If school dinners are healthier and providing a much better level of general nutrition, the teachers in the school will find that, particularly in the afternoon, their pupils are a lot more receptive to their teaching. As well as this short term benefit, building up the ability to concentrate and focus will be an undoubted long term benefit, whether that be through education or into their working lives at an older age.
Good Foods For General Nutrition
Although there have definitely been recent improvements, there is still criticism of what is offered on school dinner menus. General nutrition values have definitely got better, however parents have expressed concern at certain menus, which thankfully is driving further improvement. This has been aided greatly by schools showing a high level of transparency, such as publishing lunch menus on the internet and for pupils to take home.
There is also a growing trend in school for packed lunches being brought in from home. Schools are also taking a pro-active lead in ensuring these have excellent general nutrition levels, through confiscating excessive sugary and fatty foods and maintaining an open dialogue with parents with regards the importance of a healthy and balanced diet.
Videojug provides overs 60,000 video tutorials to help you get good at life, such as a guide on how to improve your general nutrition.