This post brought to you by PeiWei. All opinions are 100% mine.
Love Pei Wei? So do we and now there is a new dish that you have to check out!
Fall in love with the Sriracha Pineapple Pork Lettuce Wraps!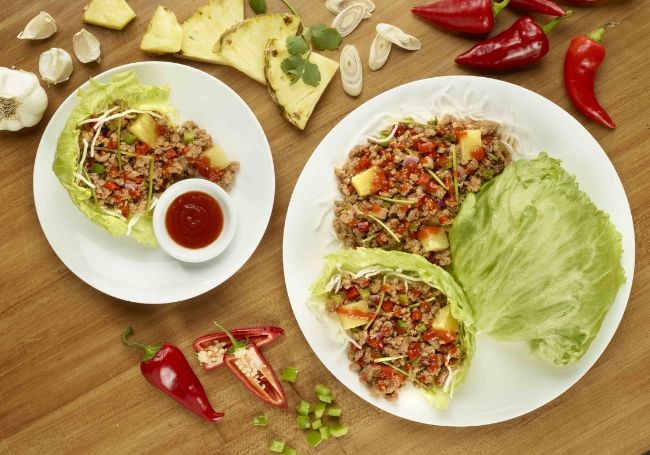 At less than $7 you can get this new dish with your favorite drink today! 
What's all in it?! Wok-seared pork and a combination of resh cut ingredients such as pineapple, red onions, red and green peppers, and more such as their topping of Sriracha sauce. The lettuce cups it is served with are also going to make this a hit! Get some soup or other sides to make it warm your belly even more and you will surely be just as excited about it as us. Hop onto Google maps to find where your closest restauraunt, Pei Wei that is, is compared to where you are so you can hop in today! 
Perhaps our favorite thing about Pei Wei is that you can go there hungry and they prepare your food fast so you are never waiting for too long to begin eating your delish lunch or dinner. We also recommend their Pad Thai if you have some room in your tummy or fridge for some left overs!
Yummy Yummy!
Wan't to stay in touch?
Don't forget to Explore the full Pei Wei Asian Diner menu 
Let us know your thoughts in the comments below about why your excited about this new dish and don't forget to get over to Pei Wei to try this new dish!
ARTICLE BY: Josh Bois, Co-Founder Global Good Networks